'Allo 'Allo by Jeremy Lloyd and David Croft
25th November @ 7:30 pm - 10:00 pm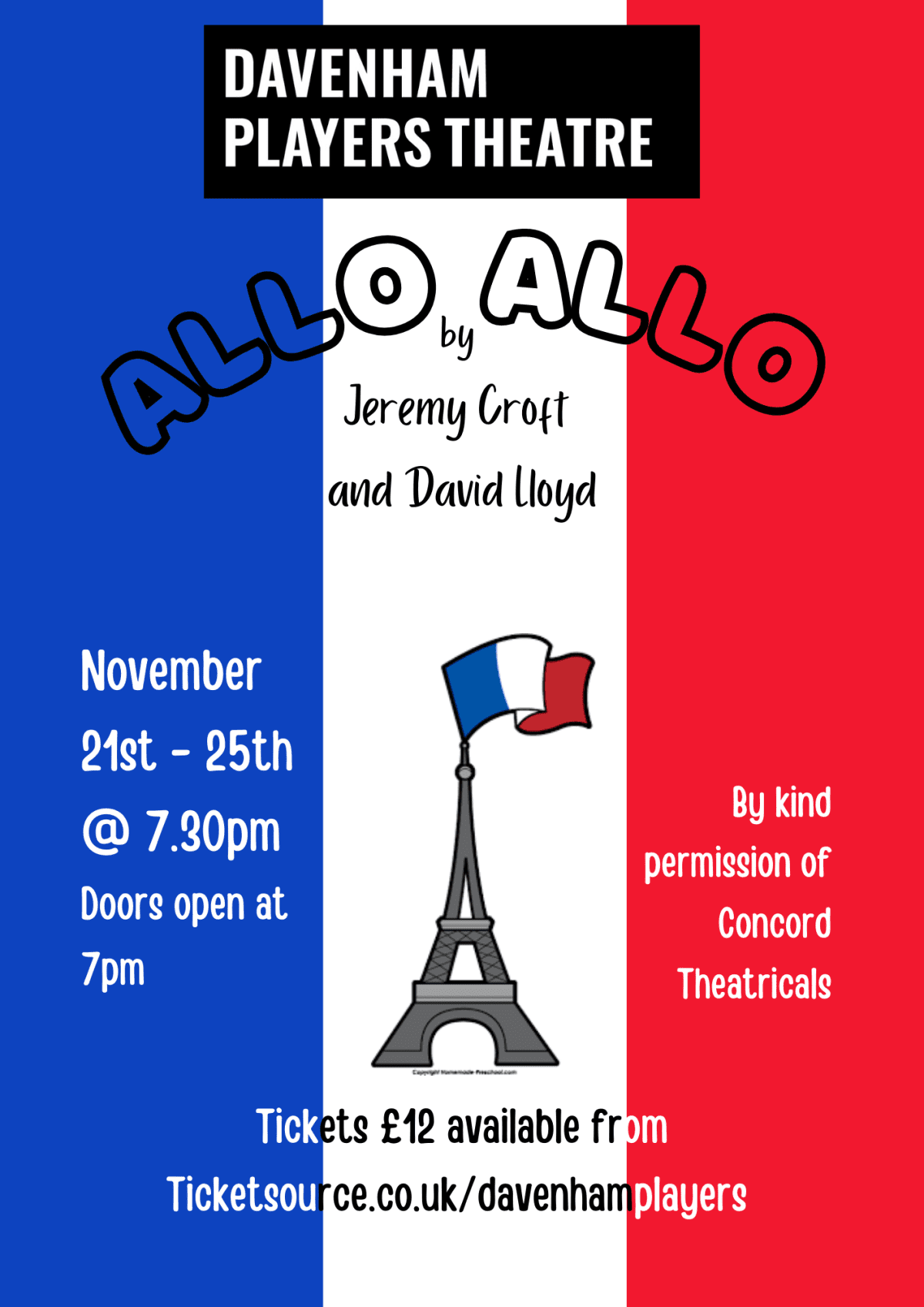 You've seen 'Allo 'Allo on TV but this play is not one of the TV episodes. 

Get ready for a new tangled plot with the same familiar characters in new scrapes!
21ST – 25TH NOVEMBER AT 7:30PM
TICKETS @ £12 NOW AVAILABLE
Please Note: The information regarding this event was correct at the date of publication. Whilst we strive to keep our information up to date, this information can change without notice. Please check with the event before attending.